Lake Corlo in one day: what to see
The Lago del Corlo is an artificial basin located in the small municipality of Arsiè (BL). Formed by the barrier of the Cismon torrent and immersed in the mountains of Belluno, it was curiously nicknamed the "small Norwegian fjord". Merit of its conformation, see to believe!In addition to the dam and the bell tower, one of the symbols is the Ponte della Vittoria(or the Corde). Its particularity lies in being supported by steel ropes.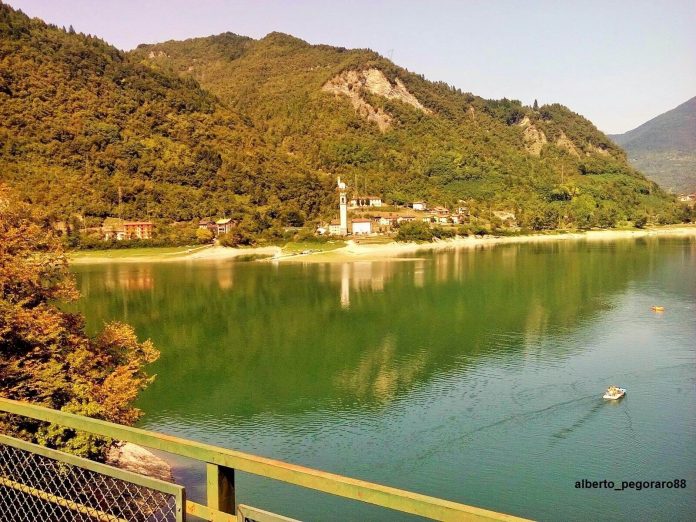 This, together with the wooden flooring, causes a good swing. To go for an adrenaline rush, to avoid if you suffer from vertigo!Those who love walking can not miss the lakeside excursion. Starting from the hamlet of Rocca , this ring ride runs through the northern part of the Corlo (clockwise) and lasts about 3 hours.With a good difference in height, it guarantees ample views of the lake and the surrounding mountains. You cross small waterfalls and ancient uninhabited lands. Since some traits are quite impervious, we must pay attention.
In addition to the La Campagnola Park (equipped), one can stop at the Fortunato world . The bar is open from April to September, runs a small educational farm and has parking. Here there is no lack of artisanal bruschetta and ice cream (coming from the Gimmy Gelateria , Feltre). This is the idea of ​​the "copPetta", designed specifically for dogs / cats. The ingredients? Yogurt, fresh fruit, dates and a little honey. Then there is a restaurant, that of the Hotel Al Parigi , which however has a more refined style.
However, the Lago del Corlo is suggestive even in other seasons. Change appearance, especially when it is wrapped in fog, but does not lose a shred of its magic. Guaranteed fairy tale atmosphere!