The most beautiful viewpoints of Bassano del Grappa
Looking for the most beautiful viewpoints in Bassano del Grappa? You are in the right place. Fill your eyes with beautiful things is good for everyone and this is why I decided to share with you some tips and the map to find the sights of the city that will leave you speechless.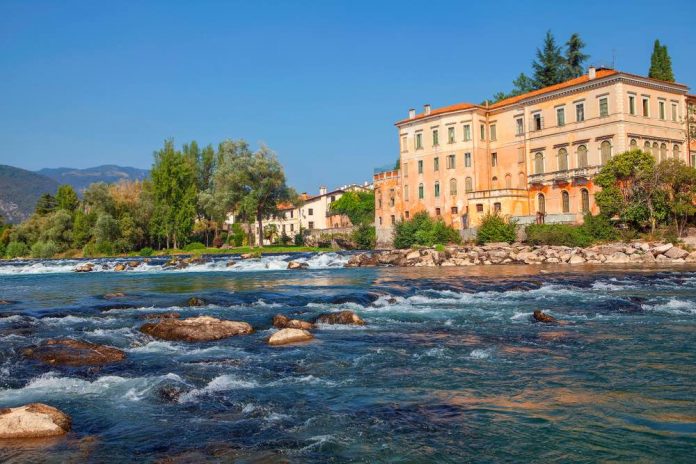 Whether you are a photographer or not, these are the unforgettable, romantic and beautiful places of Bassano del Grappa
For all things to see in the city I recommend -> What to see in Bassano Del Grappa in a day
View from the "secret street"
This is without a doubt one of the most romantic places in Bassano. It is located very close to the Ponte Vecchio, in the west part of the city. It is a small road that is located between the old houses adjacent to the west bridge along Via G. Volpato. The view here is characterized by the beautiful visit under the old bridge, a couple of meters from the old boat dock, still visible at the bottom of the river Brenta.
View from the Angarano beach 
If you continue along Via G.Volpato for about 300 meters to the west of the old bridge, you will end up in a very beautiful place where nature predominates the landscape. Here the river Brenta meets the first small dam composed of large stones, built to slow the flow of the river that can sometimes be very impetuous. Very nice game of water and the view on the old bridge located a few hundred meters away.